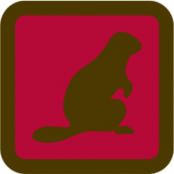 Beaver Scouts Ages 5 – 7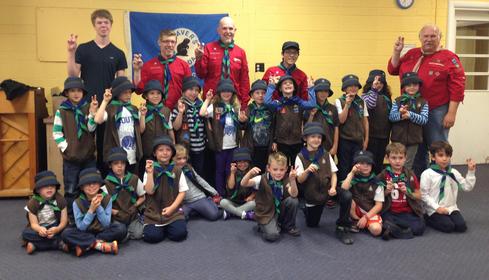 Beaver Scouts is a fun program designed to meet the interests of boys and girls 5, 6 and 7 years old. This simple flexible program is based upon the theme of Beavers and the Beaver Colony. It focuses on sharing and learning in a group situation in harmony with nature. Individual competition and structured achievement are not part of the program.
Beaver Scouts colours are brown and blue; brown to symbolize the earth and the beaver's fur coat; blue to symbolize the clear sky and fresh, sparkling water. The Beaver program is based on the story "Friends of the Forest", which describes the Jones family and their adventures. Scouting's Aim is expressed in the Beaver Scout promise, law and motto.
When a youth puts on a Beaver Scout Uniform and comes to the Pond, the name of the meeting place, they enter a special world for young people. Normally, meetings are held once a week for about an hour in the early evening, or on weekends. At a Beaver Scout meeting the youth enjoy active and quiet games, stories, creative crafts, singing and opening and closing ceremonies. About once a month, they may have a special program; a hike, party, visit, picnic or special celebration.
Fun and friendship is the cornerstone of the Beaver Scouts program.
Beaver Scouts opens the door for your child to discover the world. It is filled with a little bit of everything – outdoor activities, games, crafts, music, and sports. Along the way, Beaver Scouts meet new friends, learn cooperation and teamwork and develop self-confidence.
Beaver Scouts are welcomed into a group of energetic boys and girls just like them. They will meet with kind and caring leaders that will help them with anything they need to know about being a good Scout. They will feel respected and appreciated for their own uniqueness and encouraged to bring all they can to their group and activities.
Some of the monthly weekend activities Beavers get up to during the year:
Picnics and family-based camping
Nature walks and hikes
Trail/shoreline clean-up
Visits to local institutions such as the Fire Hall, Police Station, Garden Centre and more
Building Beaver Buggies
Tree planting
Games and sports
Crafts
Storytelling and playacting
Beaver Scout Law
A Beaver has fun, works hard and helps family and friends.
Beaver Scout Motto
Sharing, Sharing, Sharing
Meetings: 
We currently have weekly Colony programs running on Thursday evenings from 6:45 to 7:45 pm.